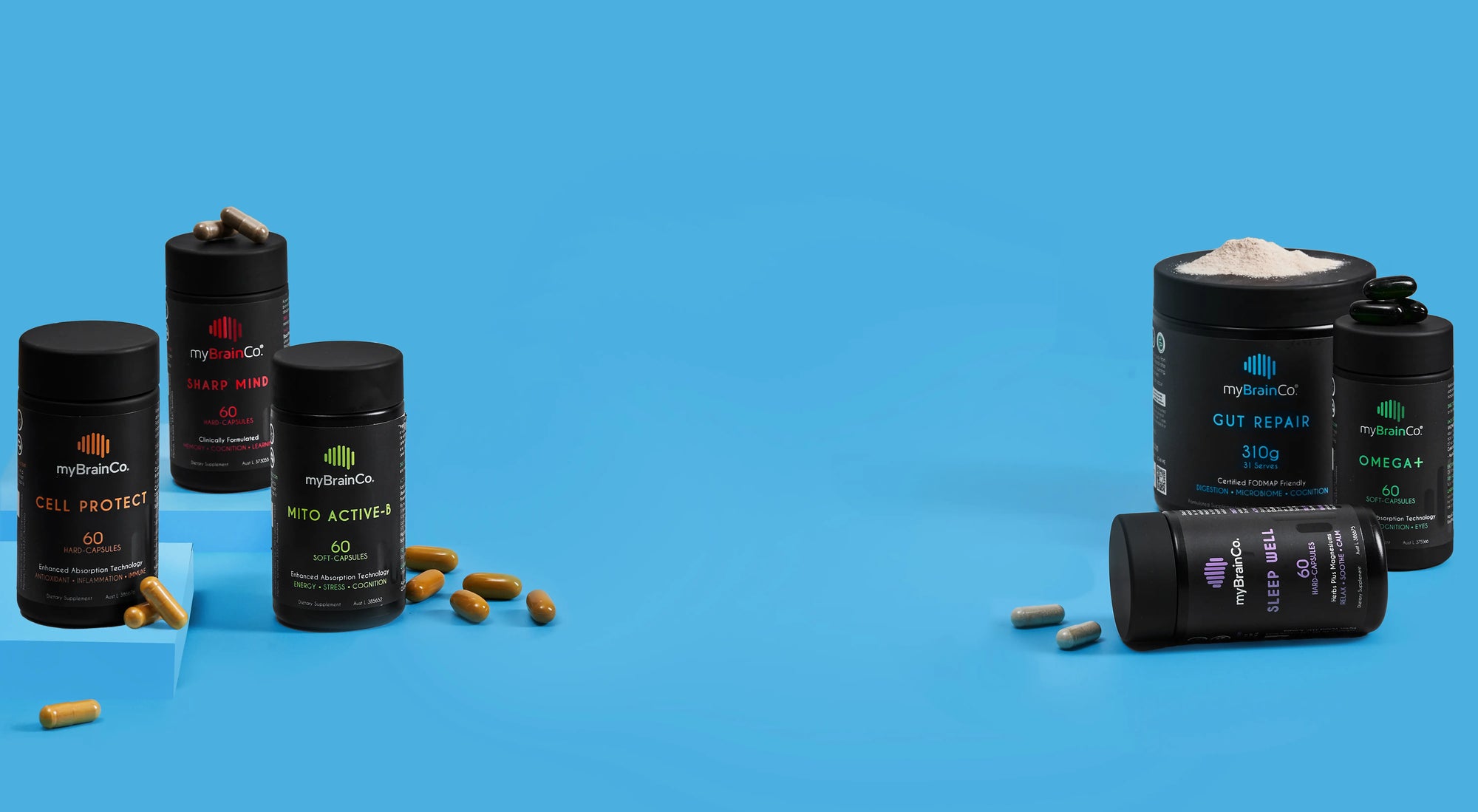 Think & Feel Your Best
Scientifically curated nutrition
to help your brain thrive
4.9 / 5 ( 5,422 Reviews )
SHOP ALL PRODUCTS
Modern world dilemma
Your brain is your most valuable asset. It shapes your perceptions, fuels creativity, governs emotions, and orchestrates actions, empowering you to live vibrantly, dream boldly, and achieve your peak potential.
But, heightened stress, malnutrition, sleep deprivation, environmental toxins, and physical inactivity are causing damage, contributing to cognitive dysfunction, mental health issues and neuro-degenerative diseases.
Comprehensive solution
Our unique product line champions brain health through a holistic lens, recognising the impact of various body systems and external factors on cognition and mental wellbeing. This integrative approach aims to empower you to consistently think and feel your best.
NERVOUS SYSTEM HEALTH & FUNCTION

MICROBIOME HEALTH & GUT-BRAIN AXIS

MITOCHONDRIA HEALTH & FUNCTION

IMMUNE SYSTEM HEALTH & FUNCTION

DETOXIFICATION & FREE RADICAL PROTECTION

BLOOD SUGAR & HORMONE BALANCE
VIEW RANGE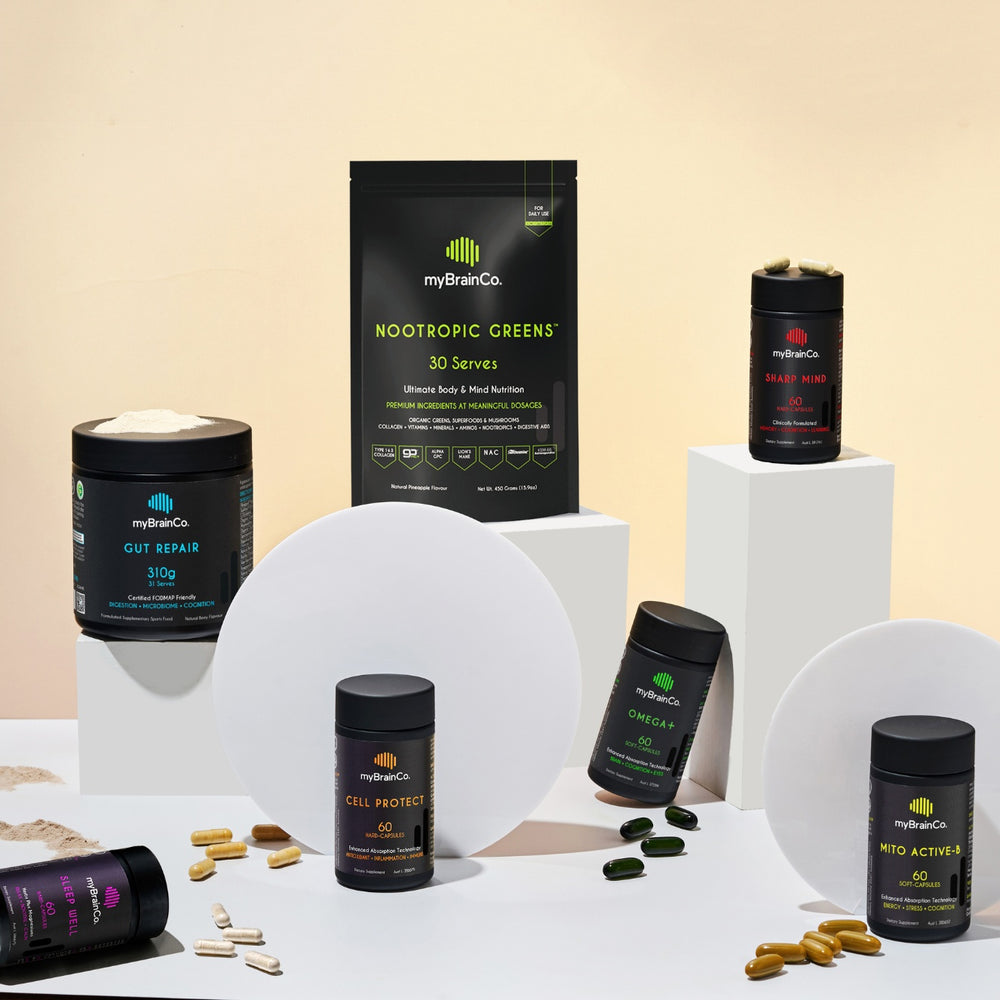 myBrainCo difference
ENHANCED ABSORPTION TECHNOLOGIES
The effectiveness of a supplement is directly linked to how well your body can absorb and utilise the various nutrients and compounds it contains. Our products are packed with innovative and clinically validated delivery technologies, such as LipiSperse® and AquaCelle®, designed to improve the absorption of otherwise poorly absorbed ingredients and maximise their efficacy.
PREMIUM PROPRIETARY INGREDIENTS
Across our range, we partner with some of the world's most effective and reputable proprietary ingredients. These ingredients have been developed through extensive research and are typically supported by gold-standard, double-blind, human clinical trials. They offer superior absorption, effectiveness and quality guarantees compared to generic alternatives. Some examples include BacoMind®, KSM66®, Quatrefolic®, Suntheanine®, HydroCurc®, AstaReal®, SharpPS® and Sunfiber®.
MANUFACTURED IN AUSTRALIA
All our products are manufactured in Australia and produced in TGA-licensed and audited facilities under strict GMP (Good manufacturing practices) quality standards.
THIRD-PARTY QUALITY TESTED
Our ingredients and finished products undergo extensive testing by third-party accredited labs before being approved for sale, a critical process in ensuring your safety and delivering product efficacy.
We do not develop and produce standard run-of-the-mill products. Our practitioners formulate for results, and we invest in delivering the most comprehensive and innovative products available.
Money-back guarantee
While our team has put everything into developing the best quality products, we recognise they won't suit everyone, which is why we offer a 45-day money-back guarantee on all first-time product purchases minus shipping costs. Conditions apply.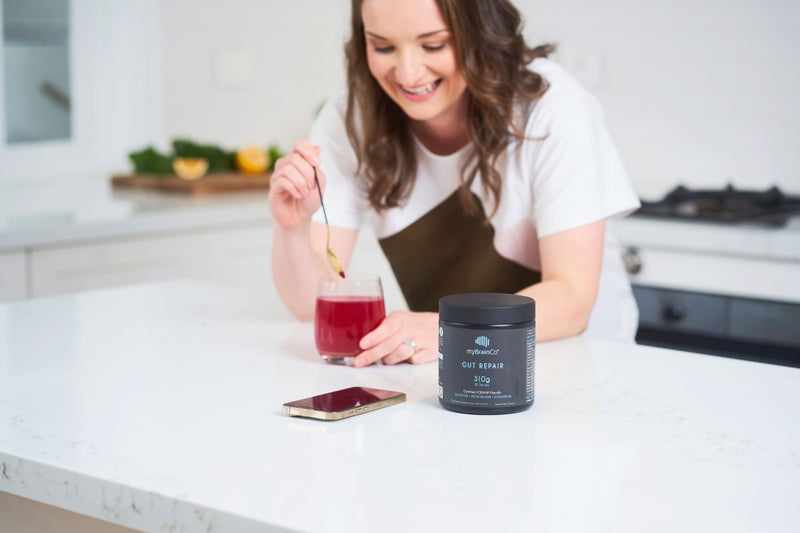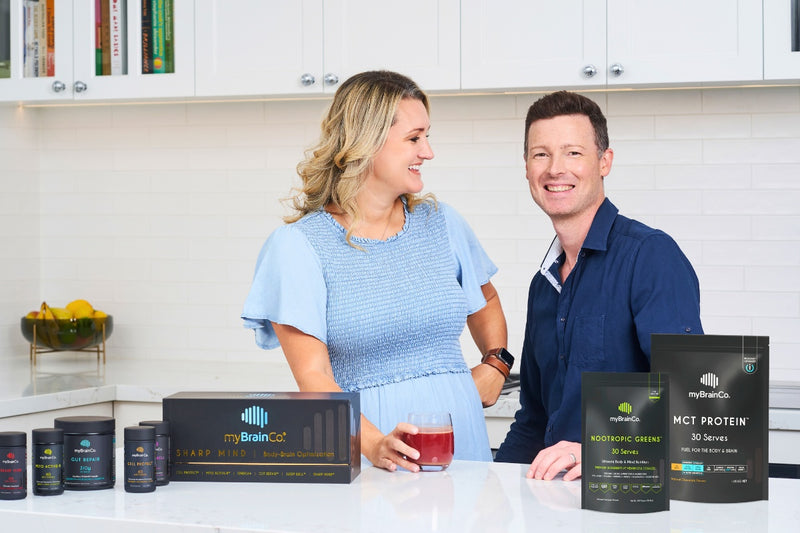 Learn from our experts
Browse our library of blogs written by our team of qualified practitioners, and discover new and insightful ways to think and feel your best every day.