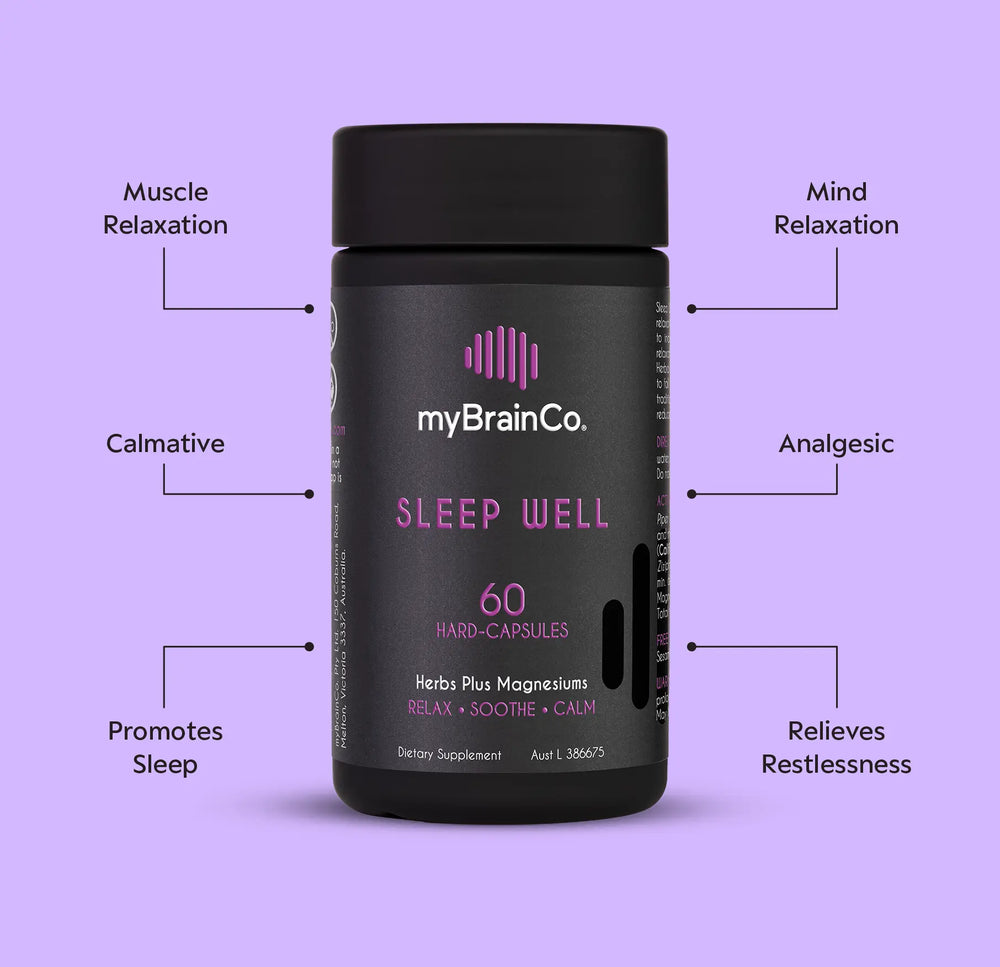 60 CAPSULES – 30 DAY SUPPLY
Sleep Well™ helps calm an overactive mind, relaxes the body's muscles, and promotes better quality sleep. It combines calming herbs such as noble Kava and Zizyphus, traditionally used for nervous tension and sleeplessness, with a strong dose of bio-available magnesium glycinate.
45 DAY BACK MONEY GUARANTEE.
View full details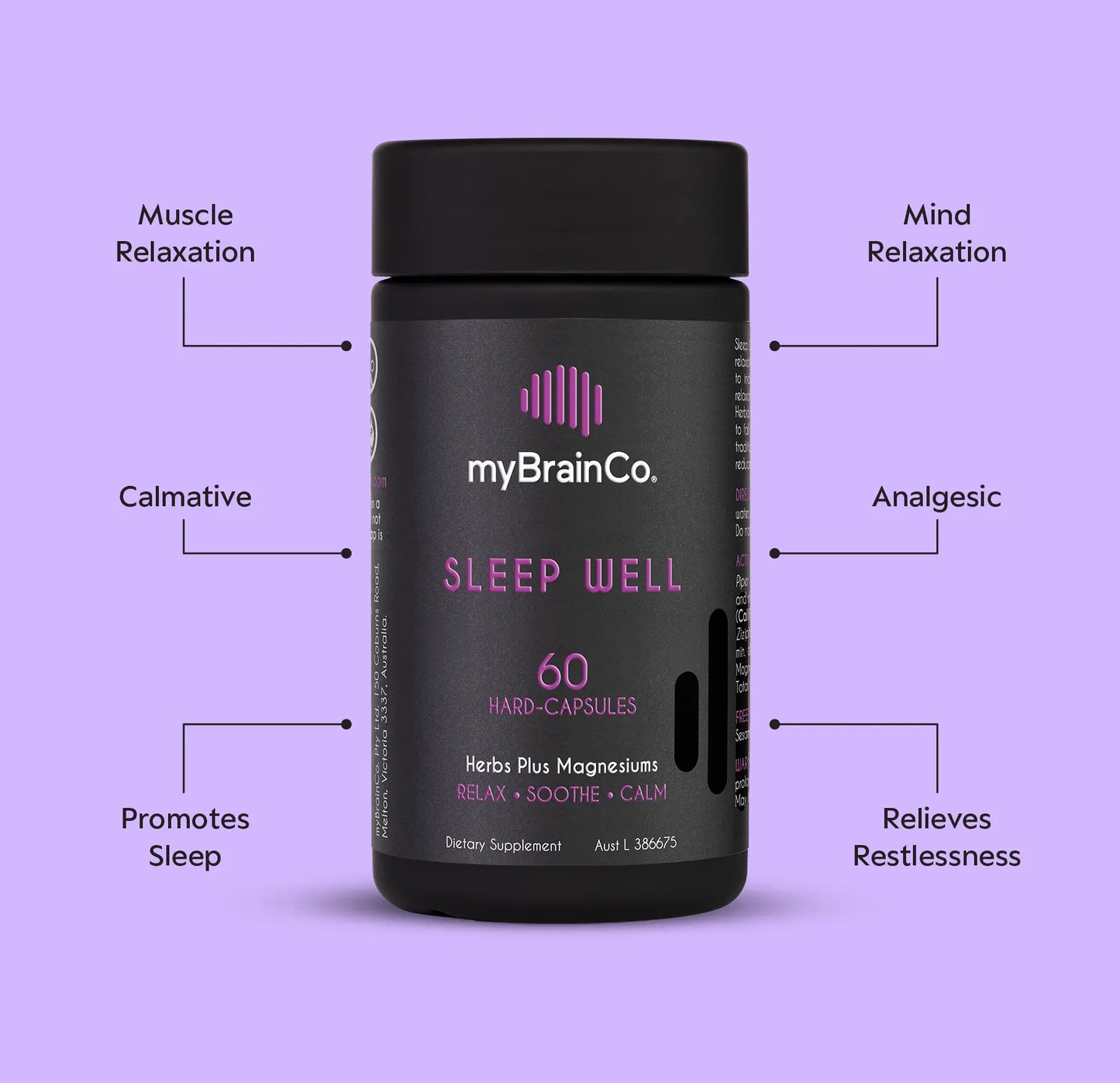 SLEEP WELL™ benefits
PROMOTES BODY AND MIND RELAXATION

CALMS NERVOUS TENSION AND IRRITABILITY

RELIEVES SLEEPLESSNESS

REDUCES TIME TO FALL ASLEEP

IMPROVES SLEEP QUALITY

RELIEVES EXCESSIVE SWEATING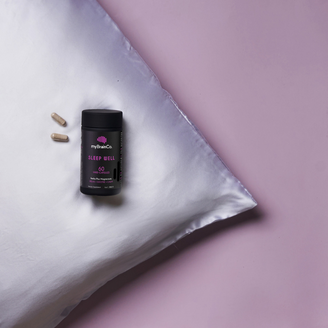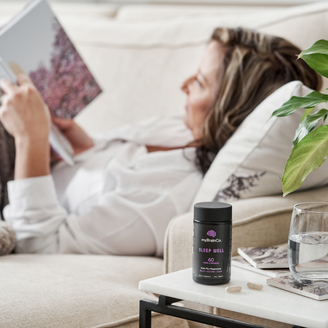 INGREDIENTS PER SERVING
PIPER METHYSTICUM (NOBLE KAVA)
ZIZIPHUS JUJUBA VAR. SPINOSA (ZIZIPHUS)
ESCHSCHOLZIA CALIFORNICA (CAL. POPPY)
ELEMENTAL MAGNESIUM (TOTAL)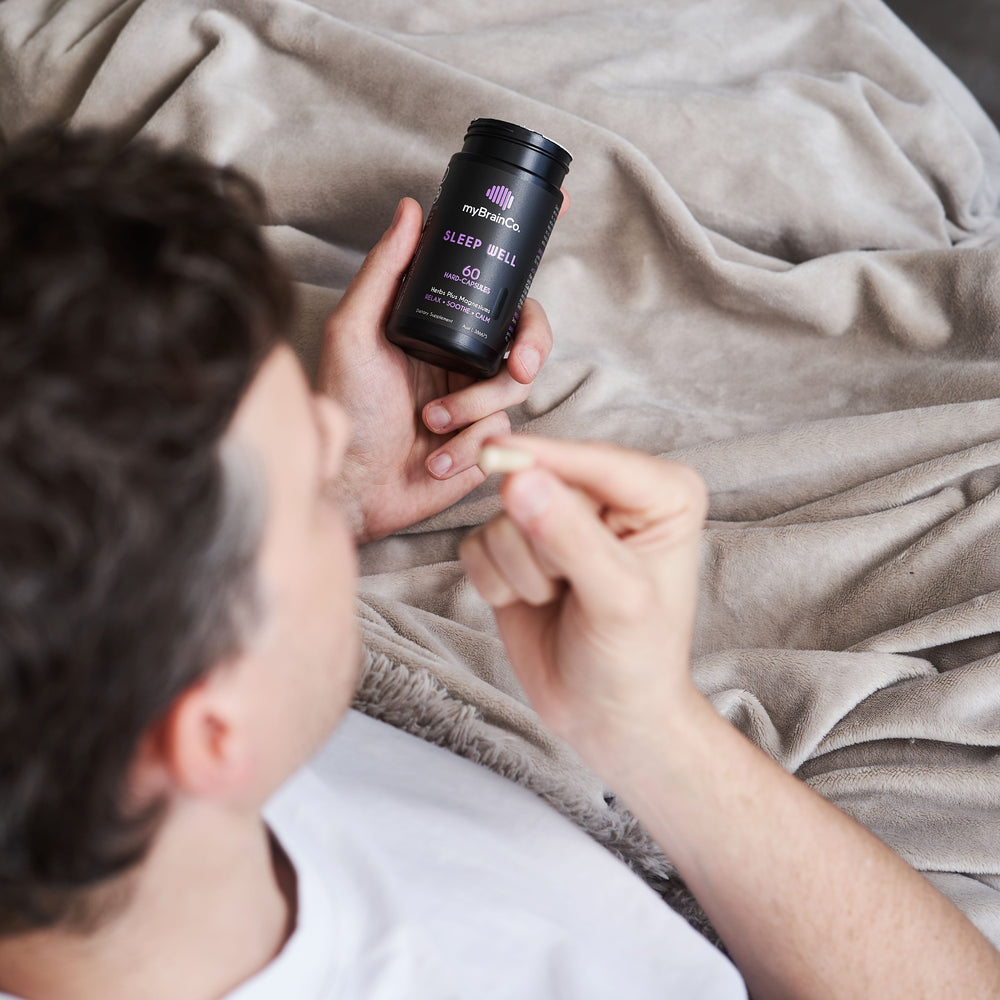 myBrainCo difference
All ingredients in Sleep Well are tested by certified third-party laboratories to ensure purity. Every batch must also pass chemical, physical, and microbiological analysis and validation to ensure its safety for consumption and that it contains exactly what is listed on the label.
Sleep Well is listed by the Therapeutic Goods Administration (TGA) (AUST L 386675) and must be produced in a TGA-licensed facility that undergoes regular audits to ensure quality assurance.
It is essential to be fully informed about what you're putting into your body. We clearly list the dosages and forms of all ingredients on the product label. We do not use proprietary blends that obscure dosages and may not provide the recommended therapeutic amounts of each ingredient.
Sleep Well has been carefully formulated by our team of experienced practitioners to promote both mental and physical relaxation.
Focus on the brain
Sleep enables glymphatic system function. The glymphatic system clears waste and toxins from the brain during deep sleep. Effective sleep promotes the efficient functioning of this system, preventing the build-up of harmful substances that can negatively impact cognitive function. Sleep Well's natural ingredients help improve sleep quality, supporting the glymphatic system's role in maintaining brain health.
Sleep promotes memory consolidation. When you sleep, your brain goes into a special state that helps it strengthen and store memories. It does this by moving information from the part of your brain that deals with short-term memories to the part that handles long-term ones. Sleep also helps your brain "replay" memories, which helps them stick around in your mind better. All these things work together to help you remember things better and for longer. So, getting enough sleep is really important for helping your brain do a good job of remembering things!
Sleep supports emotional regulation. Quality sleep is crucial for proper emotional processing and regulation, as it allows the brain to effectively process experiences and emotions encountered during the day. During sleep, the brain's amygdala, which is involved in emotional processing, and the prefrontal cortex, responsible for rational decision-making and emotional regulation, engage in neural recalibration. This helps restore emotional balance and improves the ability to cope with daily stressors. Sleep Well contributes to overall mental wellbeing and emotional resilience by promoting better sleep quality.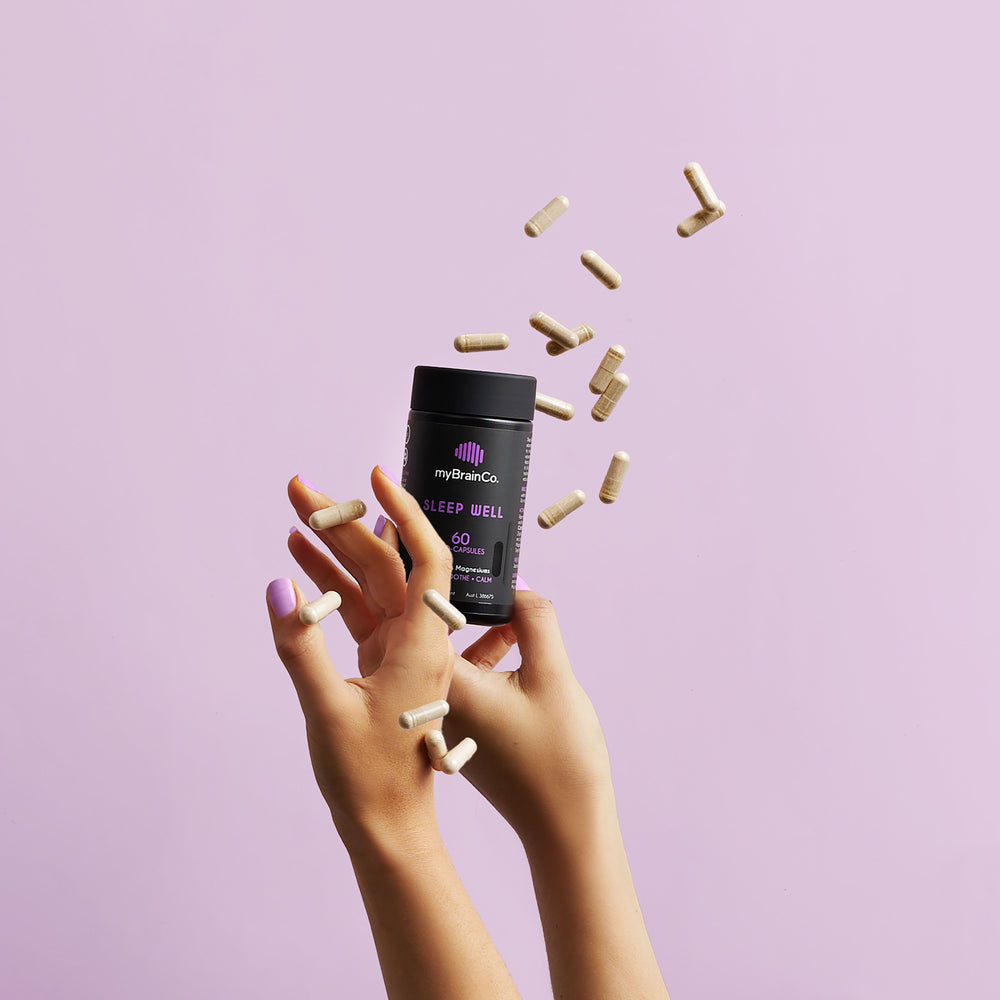 Frequently asked
IS SLEEP WELL SAFE TO USE WHILE PREGNANT OR BREASTFEEDING?
No, Sleep Well contains many ingredients with insufficient safety data for use during pregnancy and breastfeeding. If you become pregnant whilst on Sleep Well discontinue use.
WHEN CAN I EXPECT TO SEE BENEFITS FROM SLEEP WELL?
Sleep Well begins to take effect within about 30 minutes, but it may take longer and regular use to fully experience its full calmative and sleep-promoting benefits.
WHERE IS SLEEP WELL MANUFACTURED?
Sleep Well is produced in an Australian facility that adheres to strict good manufacturing practices (GMP) and is licensed and audited by the Therapeutic Goods Administration (TGA).
IS SLEEP WELL SAFE FOR LONG-TERM USE?
We recommend using Sleep Well for no more than 3 months at any time unless advised otherwise by your healthcare practitioner. Regular breaks are also recommended. If you experience any adverse effects, please stop using it and contact our clinical support team.
WILL SLEEP WELL INTERACT WITH MY MEDICATIONS?
Sleep Well contains herbs that work in similar pathways to some medications, such as antidepressants and benzodiazepines. Do not use Sleep Well in conjunction with these medications. If you take any prescription medication, please check with your healthcare practitioner before commencing.
HOW BEST TO TAKE SLEEP WELL?
Take two vege-capsules at least one hour before bed. Do not exceed four capsules per day.
WHAT ARE 'STANDARDISED HERBS' AND WHY USE THEM?
Standardisation is the process of calibrating herbs in a laboratory to ensure a consistent and minimum level of health-promoting constituents such as kavalactones (Kava) in every batch of Sleep Well. This ensures that the product maintains a consistent level of quality and effectiveness from batch to batch, regardless of environmental factors that may affect the levels of active ingredients from one season to the next.
DOES SLEEP WELL CONTAIN ALLERGENS OR ANIMAL PRODUCTS?
Sleep Well is free of animal products and is suitable for vegetarians and vegans. It is free of GMOs, gluten, dairy, peanut, soy, egg, fish, sesame, sulphites, tree nuts, artificial colours, preservatives and sweeteners.
Money-back guarantee
45-day money back guarantee on all first time purchases. While our team of practitioners have put months of research into developing the very best products, we recognise they wont suit everyone. So if you're not happy, we will offer you a full refund, minus any shipping costs. Conditions apply.