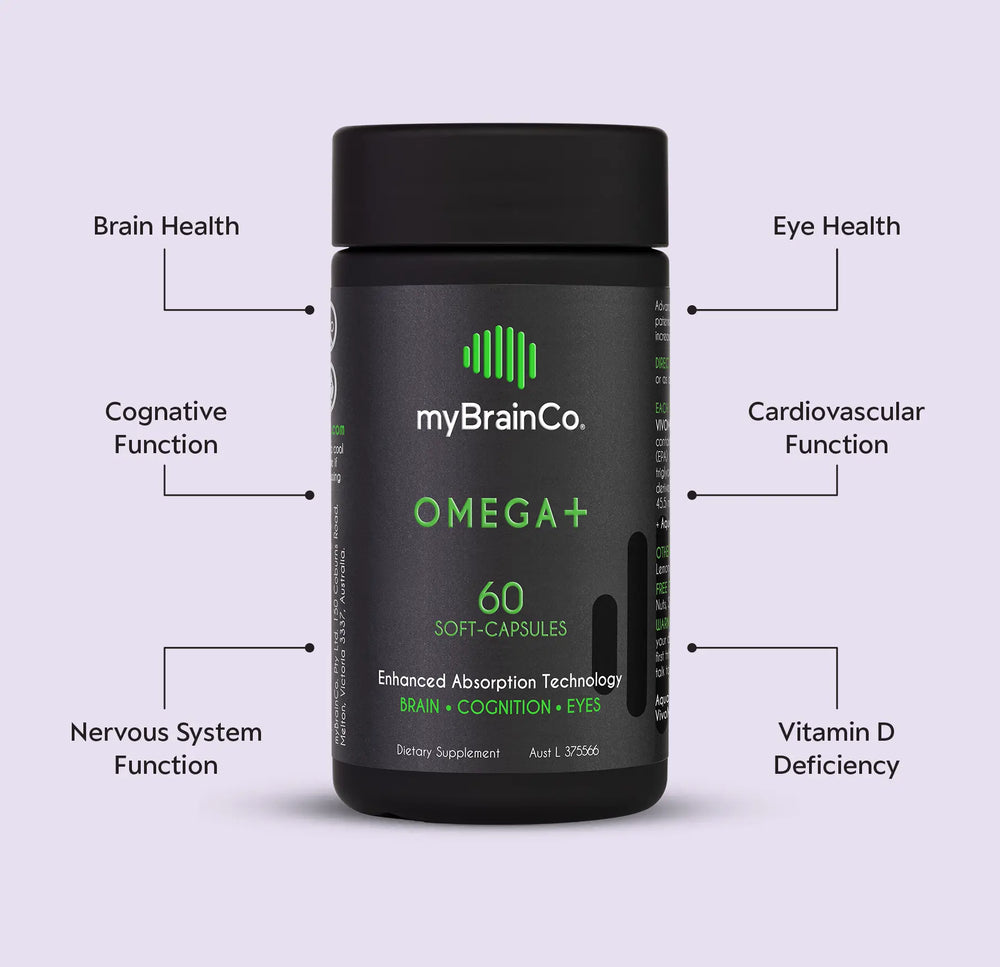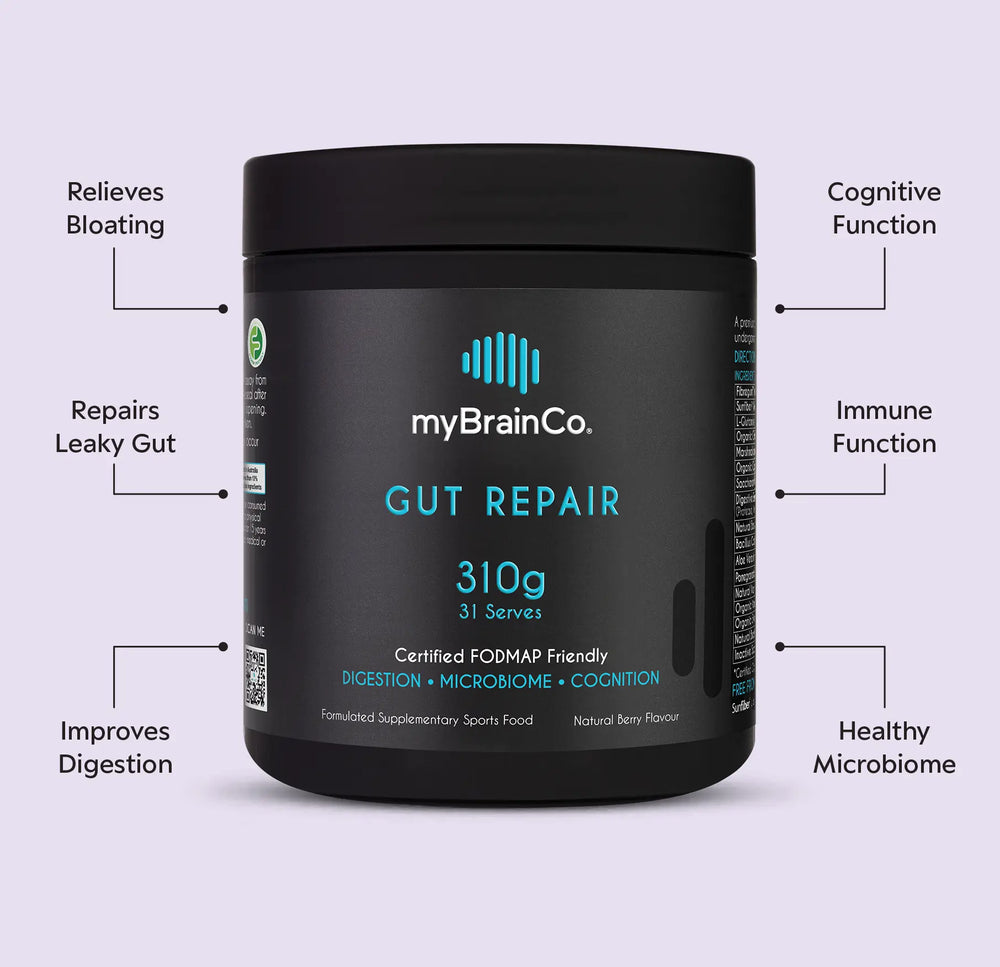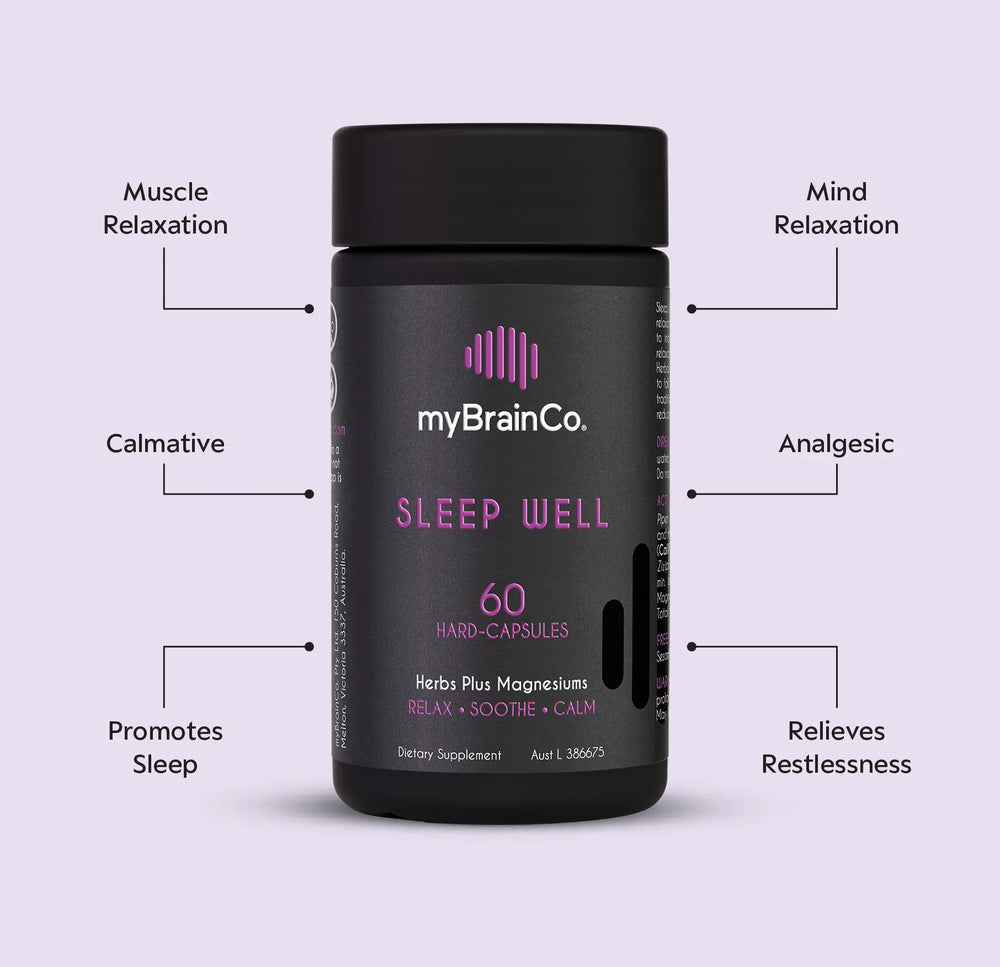 Our practitioner team has carefully curated the Sleep Bundle to improve sleep quality by holistically addressing factors that contribute to relaxation and sleep quality.
45 DAY BACK MONEY GUARANTEE.
View full details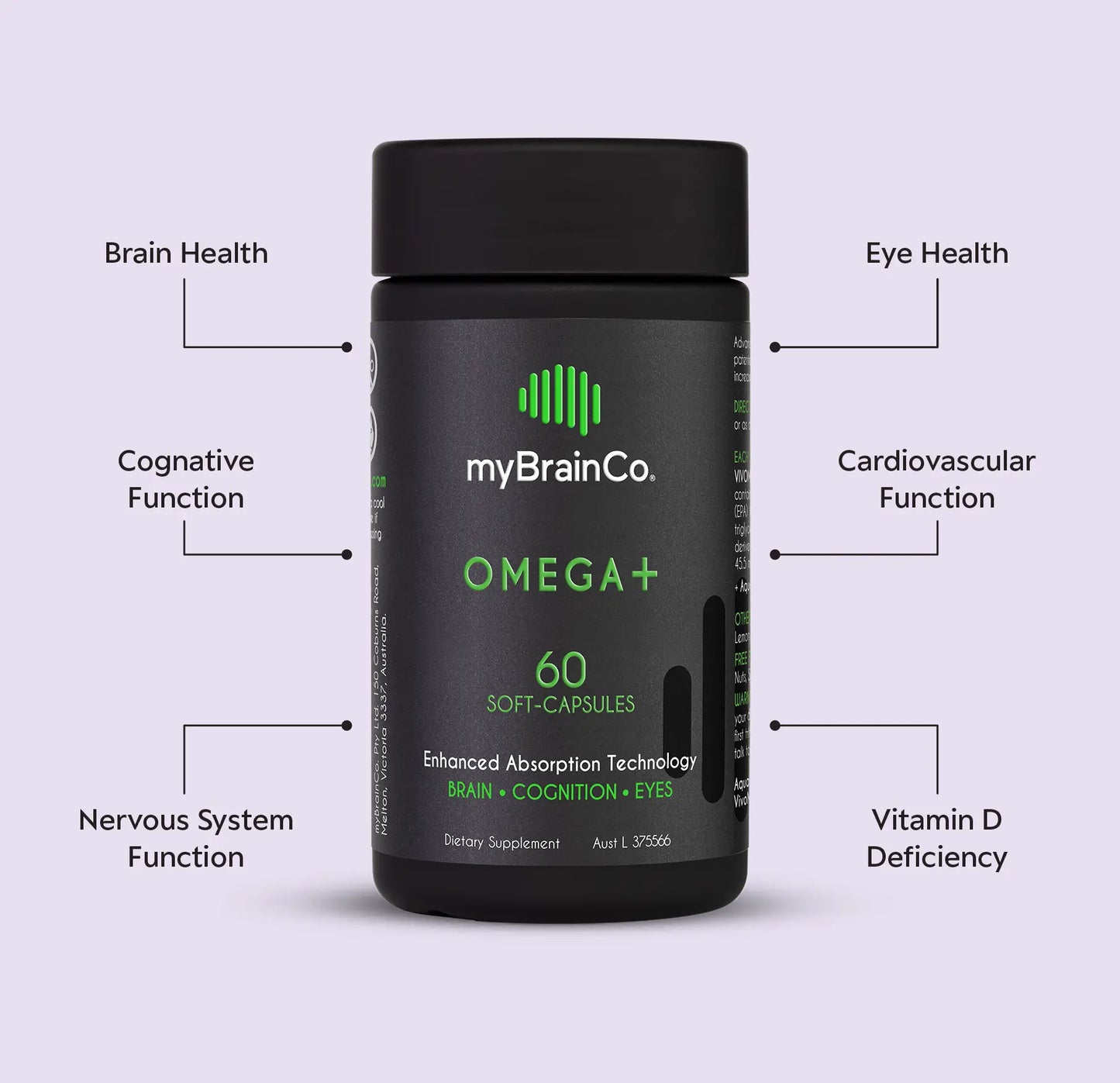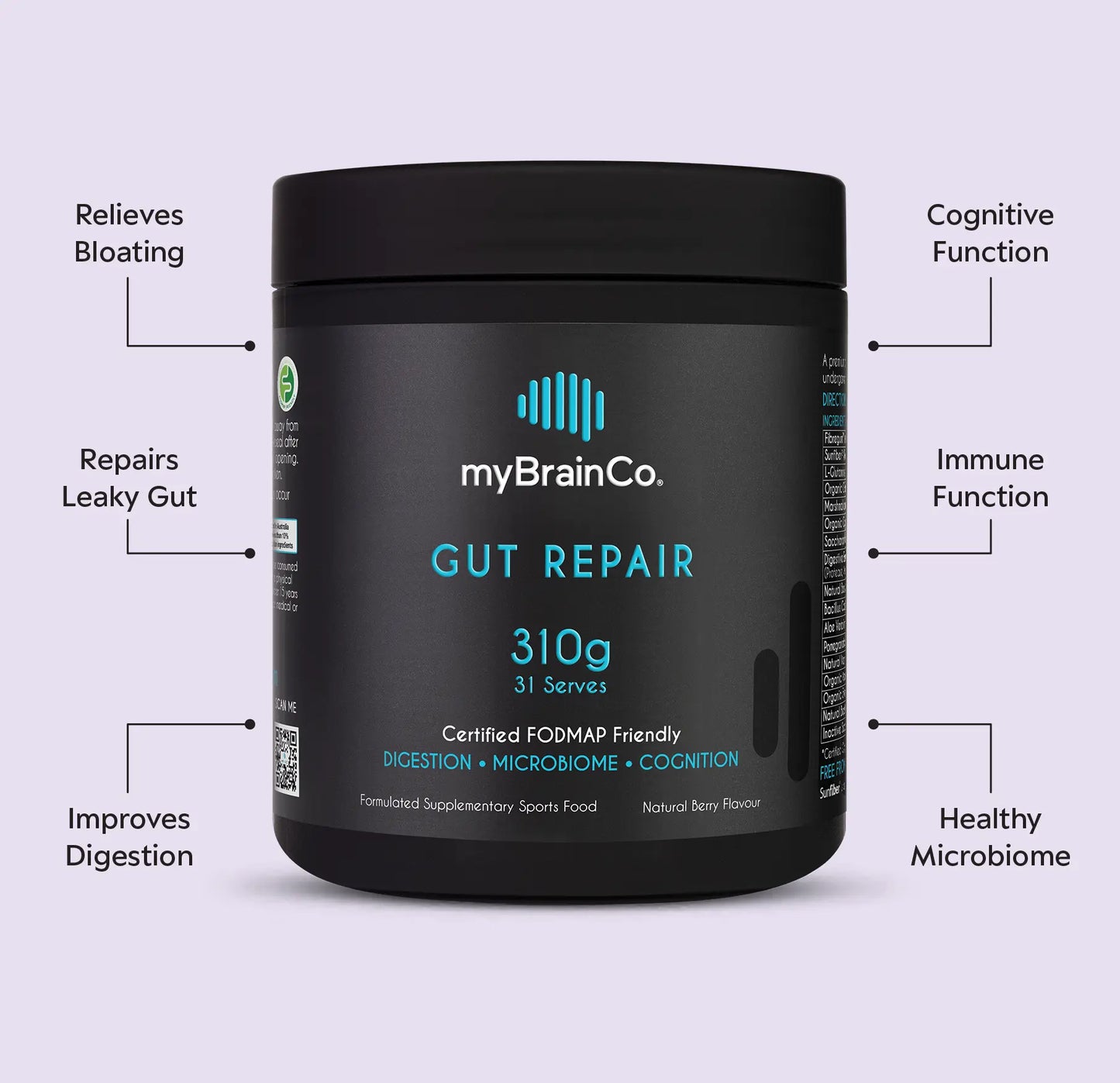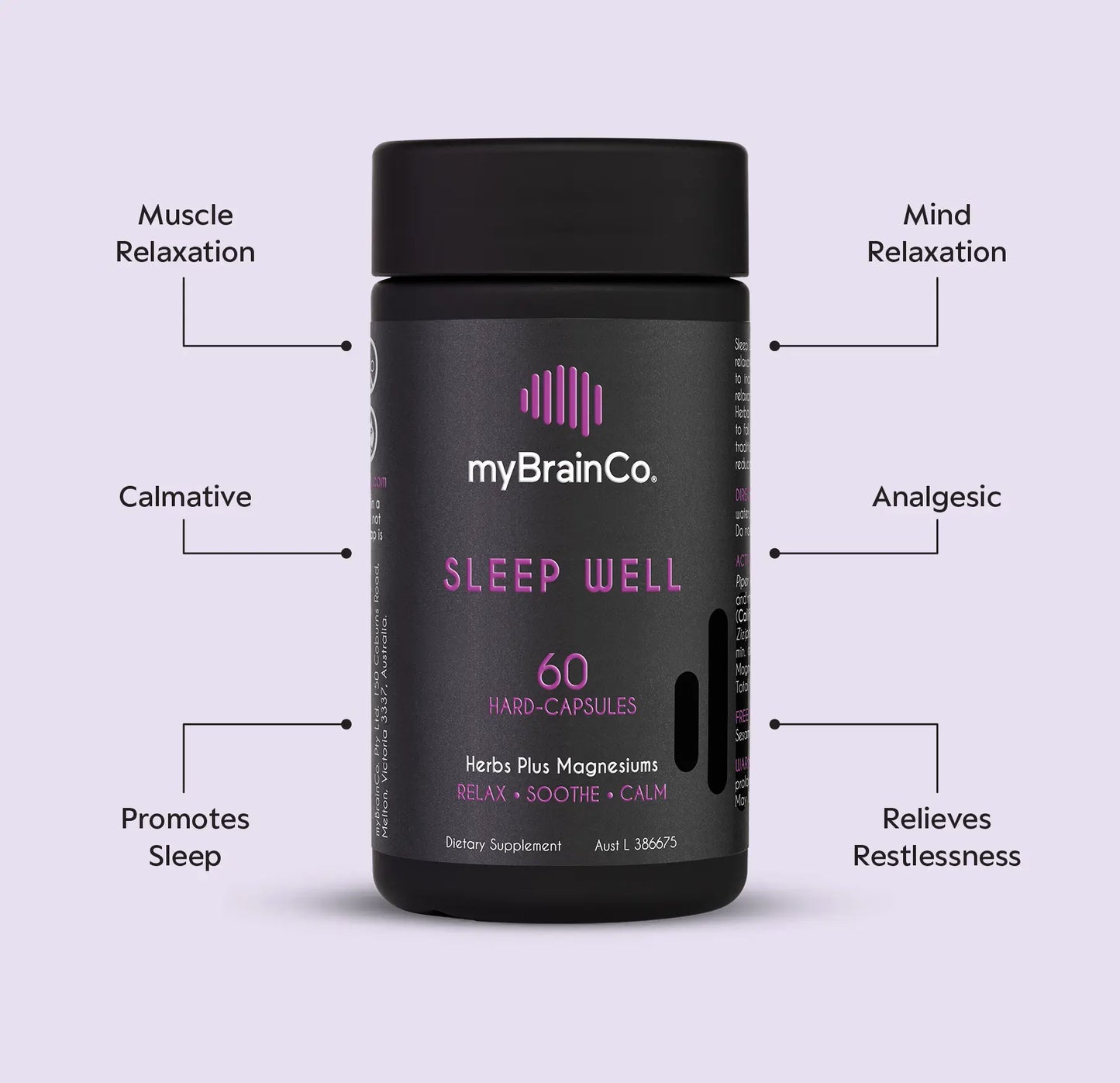 SLEEP BUNDLE benefits
PROMOTES BODY AND MIND RELAXATION

CALMS NERVOUS TENSION AND IRRITABILITY

IMPROVES SLEEP QUALITY

PROMOTES A HEALTHY GUT MICROBIOME

SUPPORTS NERVOUS SYSTEM FUNCTION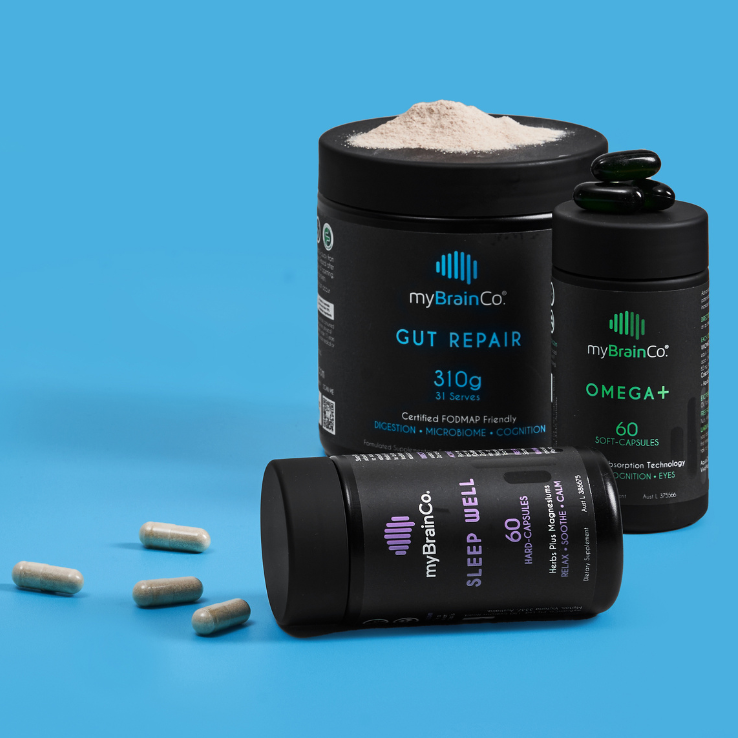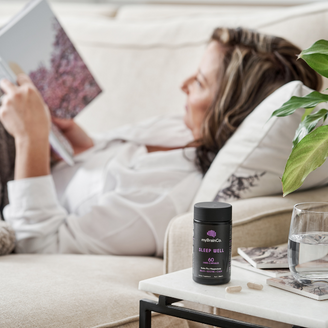 What's included?
INGREDIENTS PER SERVING
PIPER METHYSTICUM (NOBLE KAVA)
ZIZIPHUS JUJUBA VAR. SPINOSA (ZIZIPHUS)
ESCHSCHOLZIA CALIFORNICA (CAL. POPPY)
ELEMENTAL MAGNESIUM (TOTAL)
INGREDIENTS PER SERVING
ORGANIC GREEN BANANA RESISTANT STARCH
ORGANIC ACEROLA - VITAMIN C
SACCHAROMYCES CEREVISIAE – ZINC
SERVING SIZE: 10g
SERVES PER BOTTLE: 31
| | | |
| --- | --- | --- |
| | Av. Quantity per 10 g | Av. Quantity per 100 g |
| Energy (kj) | 79 | 792 |
| - (kcal) | 19 | 189 |
| Protein | 0.2 g | 1.7 g |
| Fat (total) | 0.0 g | 0.2 g |
| Fat (saturated) | 0.0 g | 0.1 g |
| Carbohydrates (total) | 4.6 g | 46 g |
| Carbohydrates (sugar) | 0.3 g | 2.9 g |
| Dietary Fibre | 4.7 g | 47 g |
| - soluble fibre | 4 g | 40 g |
| - resistant starch | 0.7 g | 7.0 g |
| Sodium | 4 mg | 43 mg |
| Vitamin C | 10 mg | 100 mg |
| Zinc | 1.2 mg | 12 mg |
| Probiotic Count (shelf stable) | 7 Billion CFU | 70 Billion CFU |
INGREDIENTS PER SERVING
VIVOMEGA™ CONCENTRATED OMEGA-3
DELTAGOLD® BIXA ORELLANA (ANNATTO)
Frequently asked
IS THE BUNDLE SAFE TO USE WHILE PREGNANT OR BREASTFEEDING?
No, the Sleep Bundle products contain many ingredients with insufficient safety data for use during pregnancy and breastfeeding. If you become pregnant whilst using these products, discontinue use.
WHEN CAN I EXPECT TO SEE BENEFITS FROM THE BUNDLE?
Results are unique to each individual and influenced by factors like diet, lifestyle, health status and age; however, the products included in the bundle start working in around 30 minutes, and most people experience benefits within the first few weeks. It's important to be patient and consistent in taking these products.
WHERE ARE THE BUNDLE PRODUCTS MANUFACTURED?
All the products in the Sleep Bundle are produced in an Australian facility that adheres to strict goods manufacturing practices (GMP) and is licenced and audited by the Therapeutic Goods Administration (TGA).
ARE THE PRODUCTS IN THE BUNDLE SAFE FOR LONG-TERM USE?
We recommend using Sleep Well for no more than 3 months at any time unless advised otherwise by your healthcare practitioner. Regular breaks are also recommended. The other products you can continue taking for as long as they bring you benefit. If you experience any adverse effects, please stop using the products and contact our clinical support team.
WILL THE PRODUCTS IN THE BUNDLE INTERACT WITH MY MEDICATIONS?
Sleep Well contains herbs that work in similar pathways to some medications, such as antidepressants and benzodiazepines. Do not use Sleep Well in conjunction with these medications. If you take any prescription medication, please check with your healthcare practitioner before commencing.
HOW BEST TO TAKE THE PRODUCTS IN THE BUNDLE?
SLEEP WELL: Take two vege-capsules at least one hour before bed. Do not exceed four capsules per day. GUT REPAIR: Take 1 scoop (10g) per day in water or mix with your favourite juice or smoothie. If you're struggling with sleep we recommend you try taking Gut Repair just after dinner. If you have a sensitive tummy, start with a teaspoon and gradually increase your dose over a few days or weeks. This can help your body adjust to the supplement and make your Gut Repair journey more comfortable. OMEGA+: Take 2 capsules daily with food or as directed by your healthcare professional.
Money-back guarantee
45-day money back guarantee on all first time purchases. While our team of practitioners have put months of research into developing the very best products, we recognise they wont suit everyone. So if you're not happy, we will offer you a full refund, minus any shipping costs. Conditions apply.