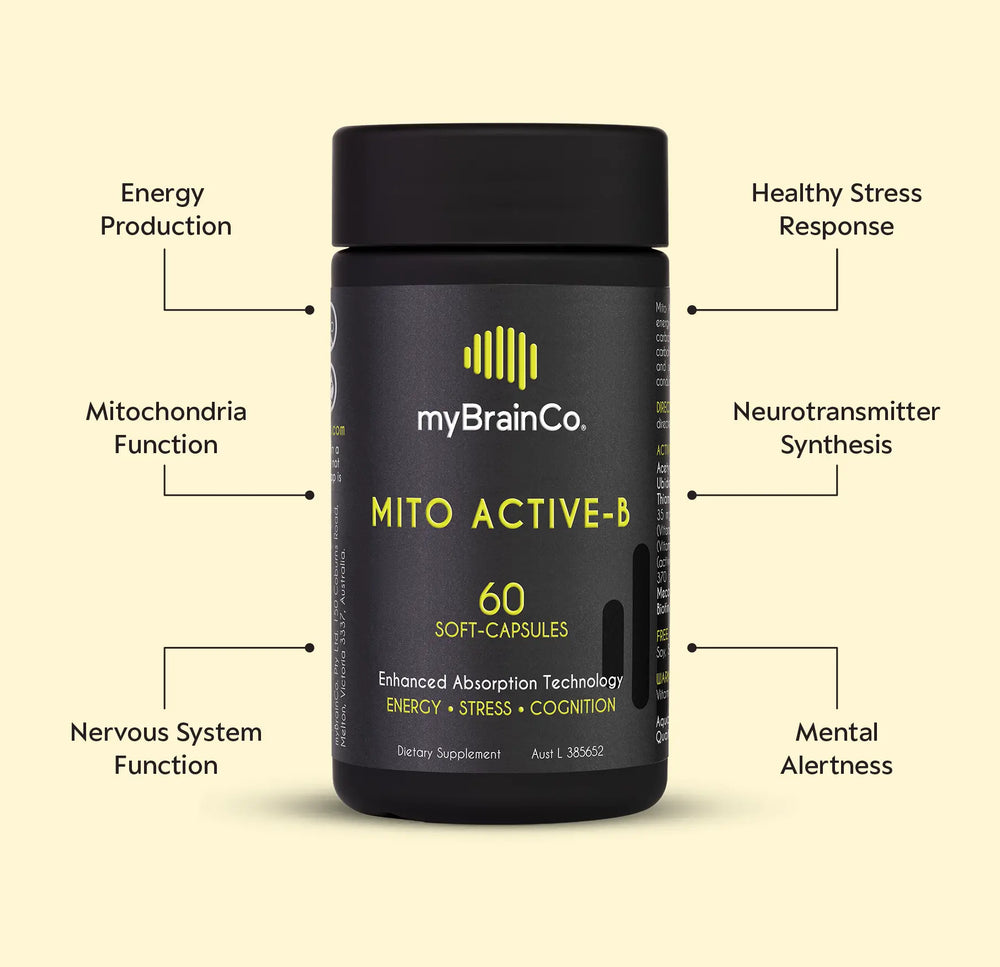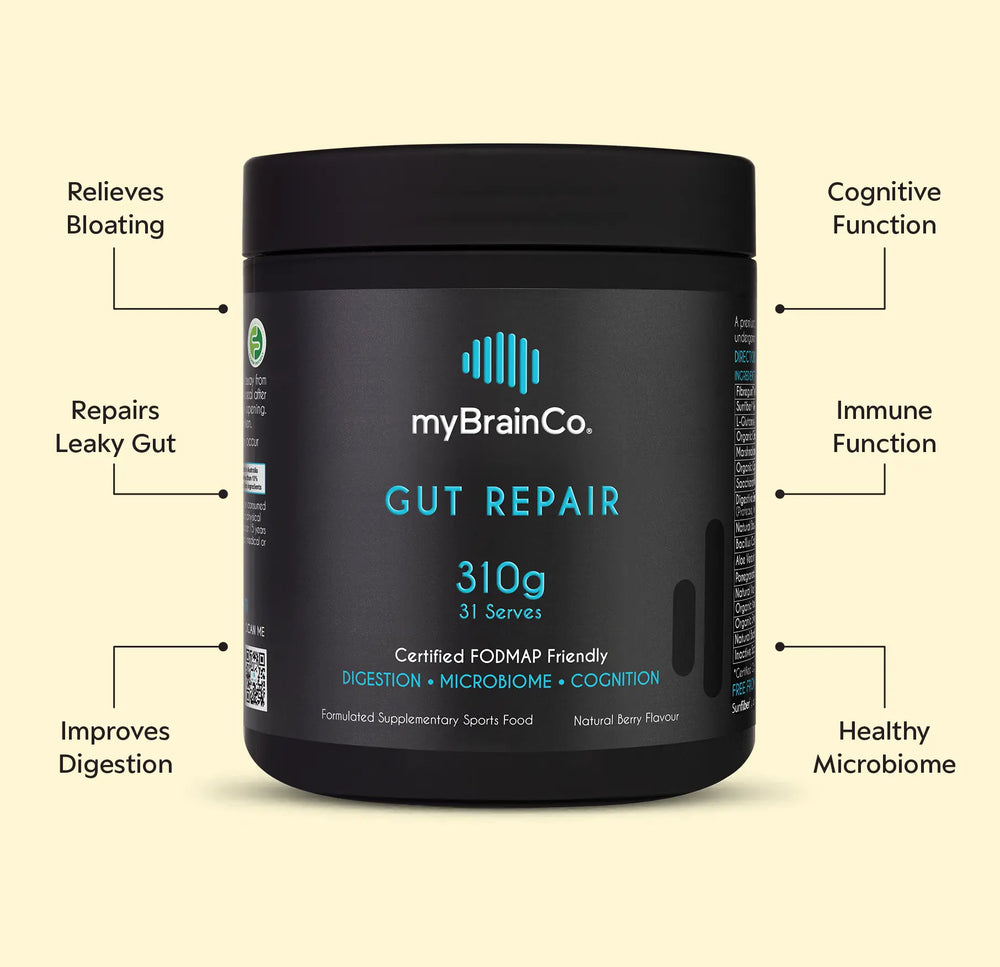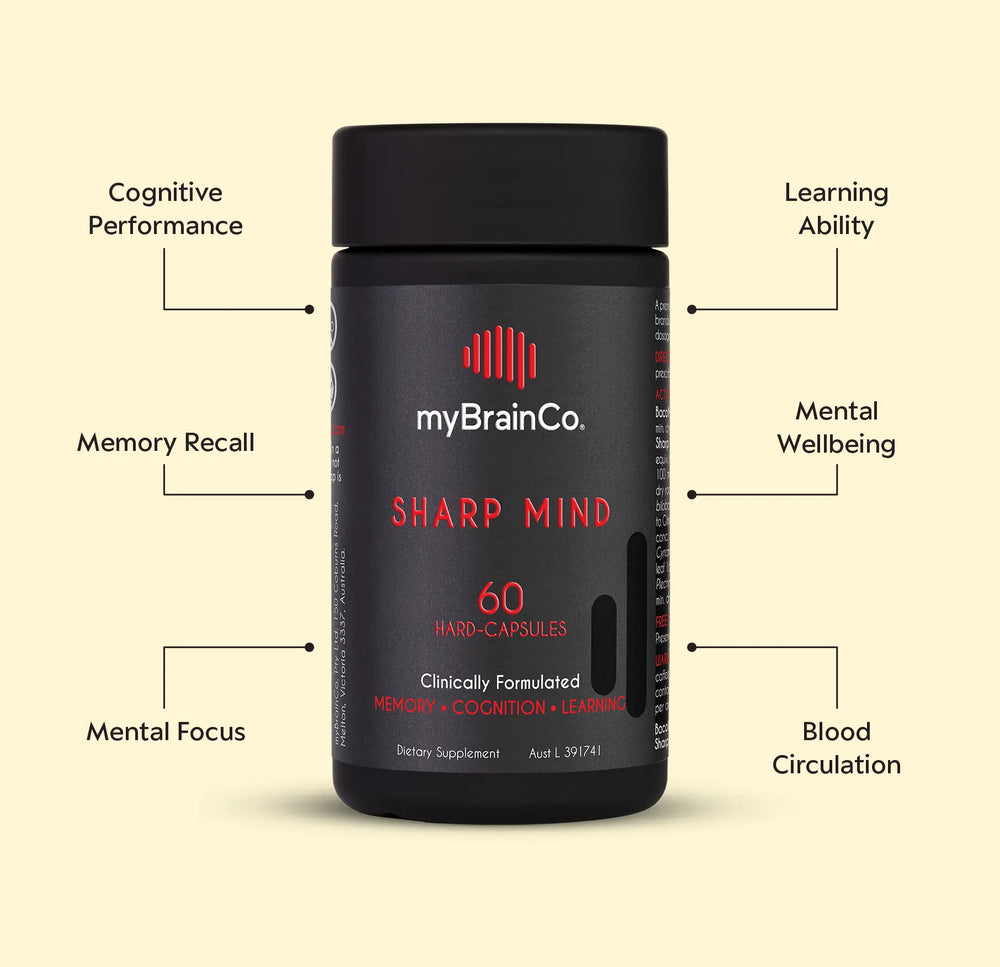 A practitioner-curated product bundle to support nutrient absorption, energy production and mitochondrial function, promoting mental focus and general vitality.
45 DAY BACK MONEY GUARANTEE.
View full details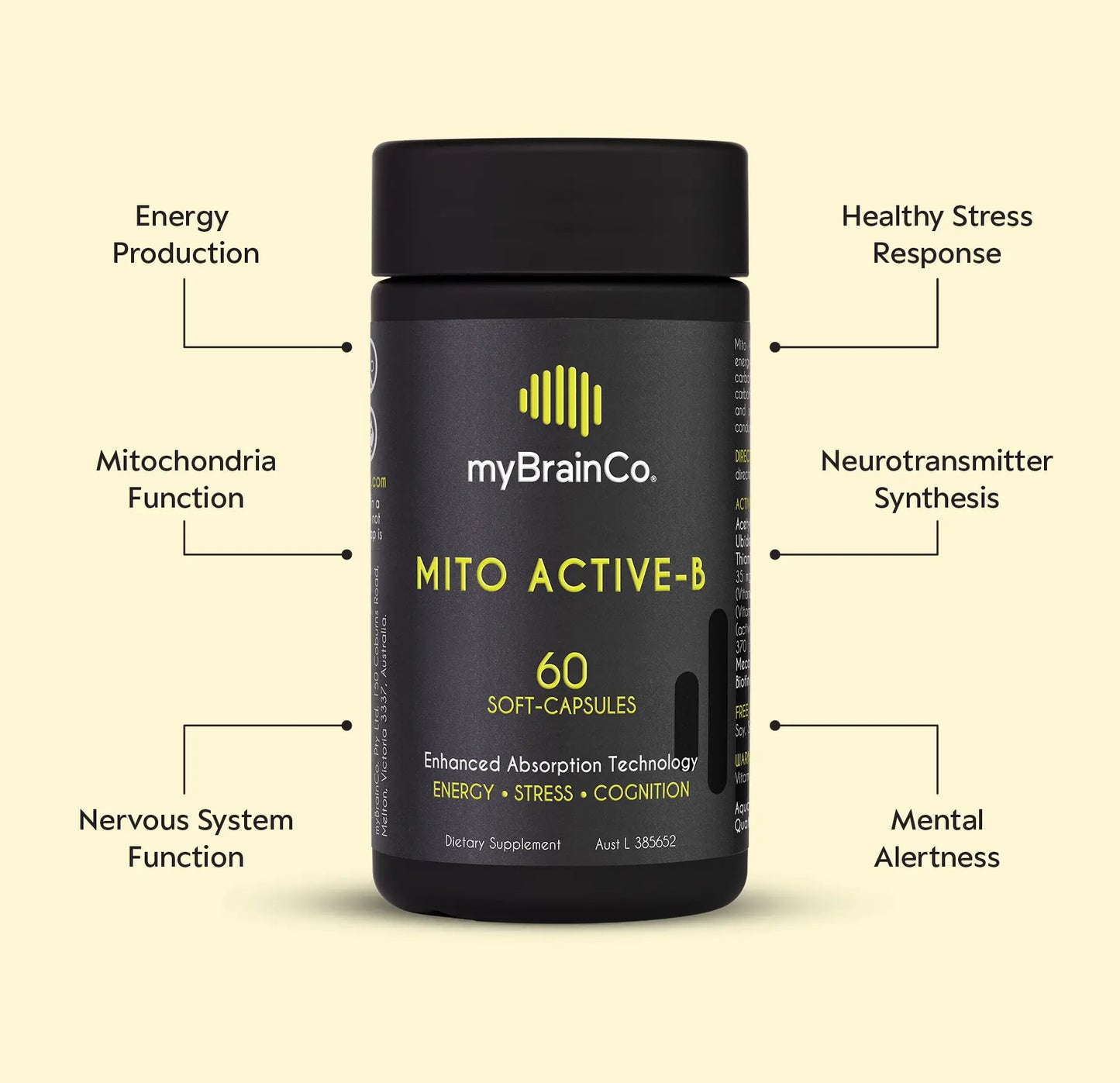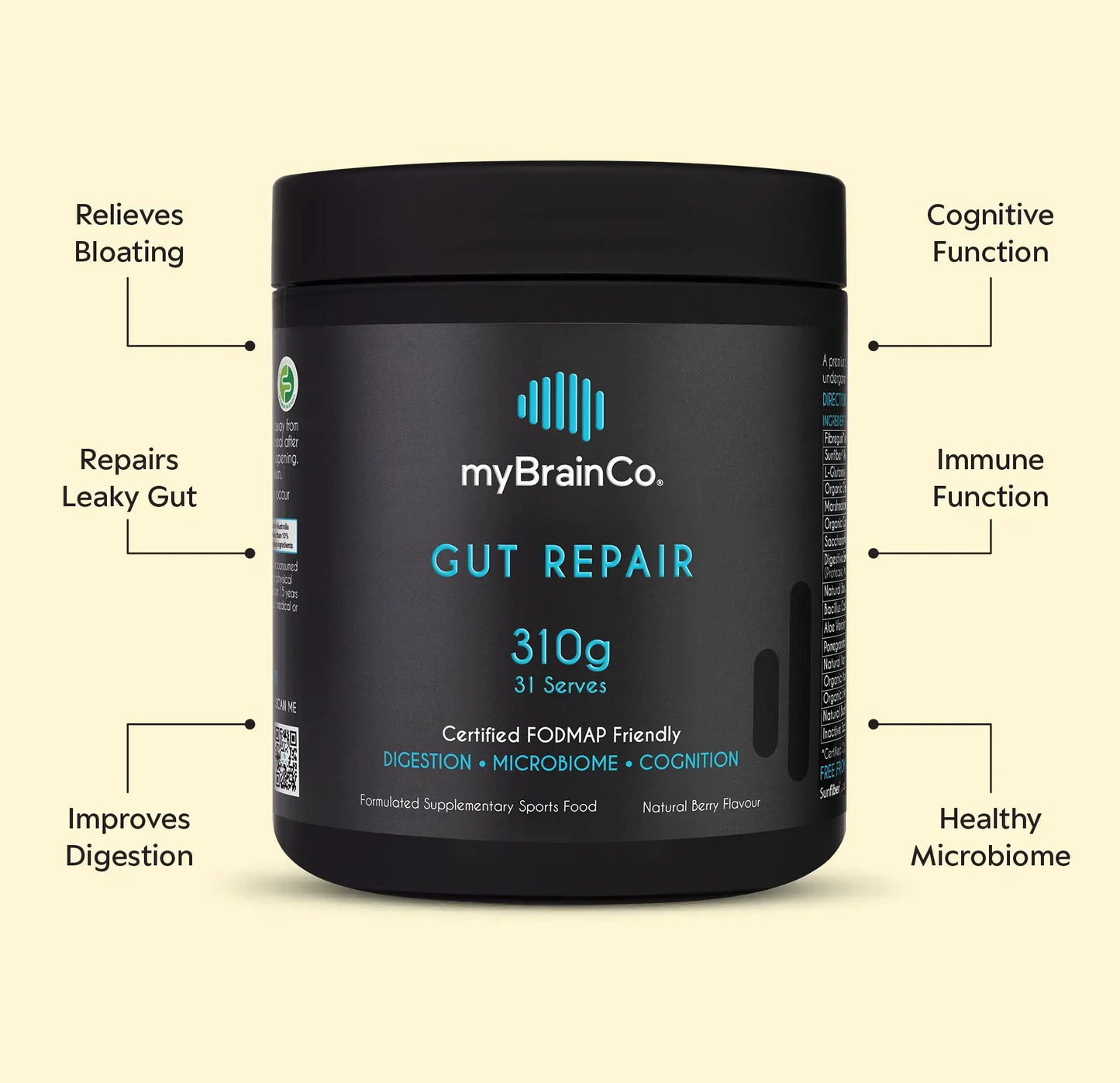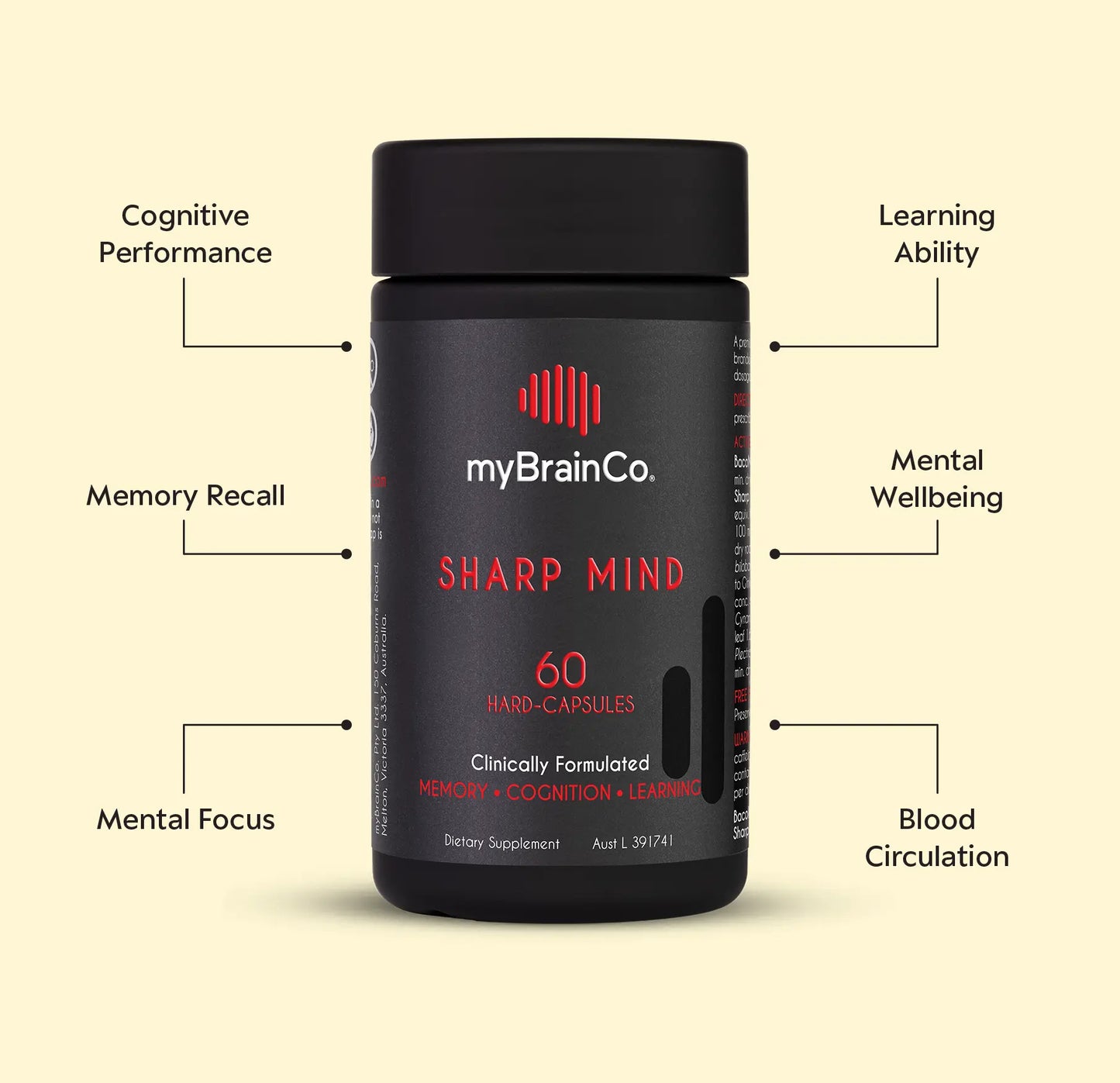 ENERGY BUNDLE benefits
SUPPORTS CELLULAR ENERGY PRODUCTION

PROMOTES HEALTHY MITOCHONDRIA

IMPROVES MENTAL ALERTNESS AND FOCUS

AIDS NUTRIENT METABOLISM

REDUCES COGNITIVE FATIGUE

SUPPORTS GENERAL MENTAL WELLBEING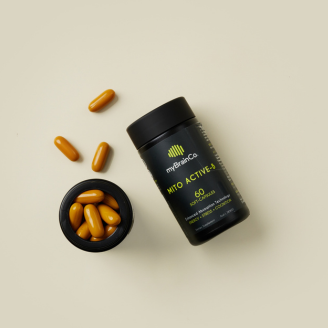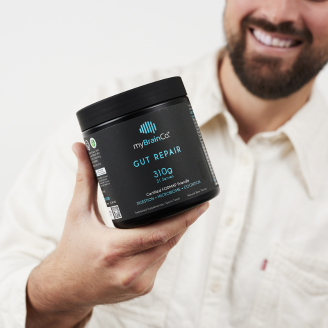 What's included?
INGREDIENTS PER SERVING
ACETYL LEVOCARNITINE HYDROCHLORIDE
AQUACELLE Q10® UBIDECARENONE
RIBOFLAVIN SODIUM PHOSPHATE
QUATREFOLIC® LEVOMEFOLATE GLUCOSAMINE
MECOBALAMIN (CO-METHYLCOBALAMIN)
INGREDIENTS PER SERVING
BACOMIND® BACOPA MONNIERI (BRAHMI)
SHARP PS® PHOSPHATIDYLSERINE
ACETYL-LEVOCARNITINE HYDROCHLORIDE
RHODIOLA ROSEA (RHODIOLA)
PAULLINA CUPANA (GUARANA)
CYNARA SCOLYMUS (ARTICHOKE)
PLECTHRANTHUS BARBATUS (COLEUS FORSKOHLII)
INGREDIENTS PER SERVING
ORGANIC GREEN BANANA RESISTANT STARCH
ORGANIC ACEROLA - VITAMIN C
SACCHAROMYCES CEREVISIAE – ZINC
SERVING SIZE: 10g
SERVES PER BOTTLE: 31
| | | |
| --- | --- | --- |
| | Av. Quantity per 10 g | Av. Quantity per 100 g |
| Energy (kj) | 79 | 792 |
| - (kcal) | 19 | 189 |
| Protein | 0.2 g | 1.7 g |
| Fat (total) | 0.0 g | 0.2 g |
| Fat (saturated) | 0.0 g | 0.1 g |
| Carbohydrates (total) | 4.6 g | 46 g |
| Carbohydrates (sugar) | 0.3 g | 2.9 g |
| Dietary Fibre | 4.7 g | 47 g |
| - soluble fibre | 4 g | 40 g |
| - resistant starch | 0.7 g | 7.0 g |
| Sodium | 4 mg | 43 mg |
| Vitamin C | 10 mg | 100 mg |
| Zinc | 1.2 mg | 12 mg |
| Probiotic Count (shelf stable) | 7 Billion CFU | 70 Billion CFU |
Frequently asked
IS THE BUNDLE SAFE TO USE WHILE PREGNANT OR BREASTFEEDING?
No, the Energy Bundle products contain many ingredients with insufficient safety data for use during pregnancy and breastfeeding. If you become pregnant whilst using these products, discontinue use.
WHEN CAN I EXPECT TO SEE BENEFITS FROM THE BUNDLE?
Results are unique to each individual and influenced by factors like diet, lifestyle, health status and age; however, the products included in the bundle start working in around 30 minutes, and most people experience benefits within the first few weeks. It's important to be patient and consistent in taking these products. We recommend using them for at least three months for full benefit.
WHERE ARE THE BUNDLE PRODUCTS MANUFACTURED?
All the products in the Energy Bundle are produced in an Australian facility that adheres to strict goods manufacturing practices (GMP) and is licenced and audited by the Therapeutic Goods Administration (TGA).
ARE THE PRODUCTS IN THE BUNDLE SAFE FOR LONG-TERM USE?
You can continue taking the products for as long as they bring you benefit. If you experience any adverse effects, please stop using the products and contact our clinical support team.
WILL THE PRODUCTS IN THE BUNDLE INTERACT WITH MY MEDICATIONS?
The products in the Energy Bundle contain herbs and nutrients that may interact with certain medications such as warfarin, SSRIs, MAO inhibitors and other psychiatric or neurological medicines. If you take any prescribed medication, please check with your healthcare practitioner before commencing.
HOW BEST TO TAKE THE PRODUCTS IN THE BUNDLE?
SHARP MIND: Take 2 vege-capsules in the morning with your breakfast or as directed by your healthcare professional. MITO ACTIVE-B: Take 2 capsules daily with food or as directed by your healthcare professional. We recommend splitting the dose throughout the day. GUT REPAIR: Take 1 scoop (10g) per day in water or mix with your favourite juice or smoothie. We recommend taking your Gut Repair first thing in the morning or just after dinner.
Money-back guarantee
45-day money back guarantee on all first time purchases. While our team of practitioners have put months of research into developing the very best products, we recognise they wont suit everyone. So if you're not happy, we will offer you a full refund, minus any shipping costs. Conditions apply.